In spring 2009 we started breaking down

our cottage in order to build a new house.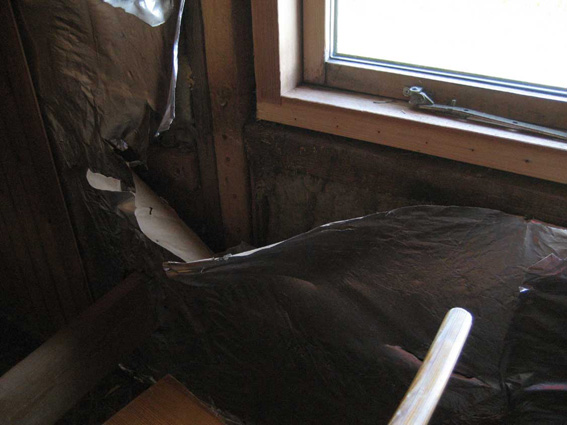 Starten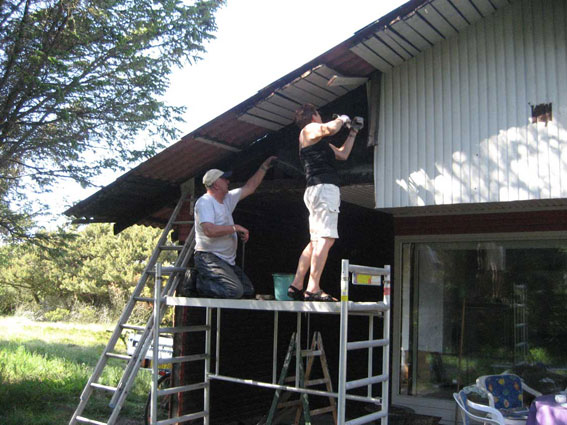 Down with the gable
Bente and Peder in action.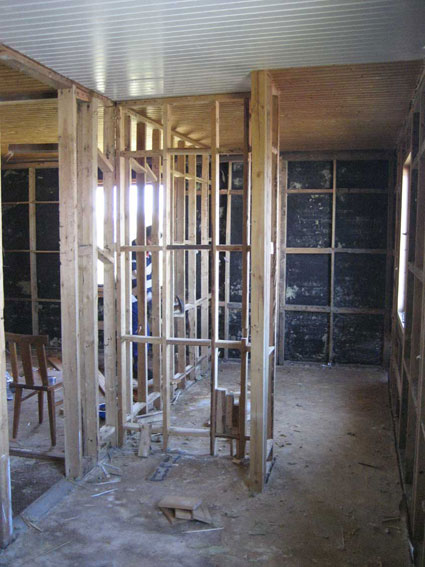 Dismantling of partitions.
Bodil.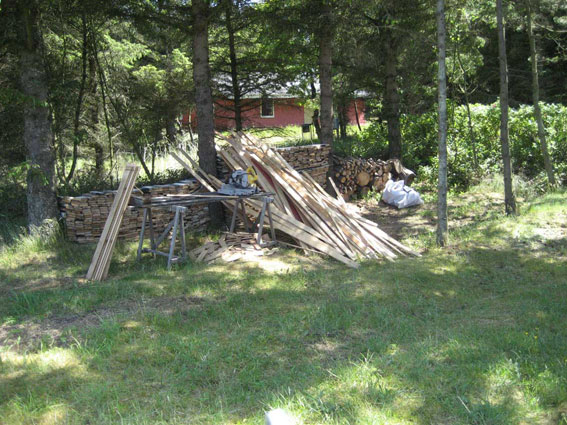 Savdepot.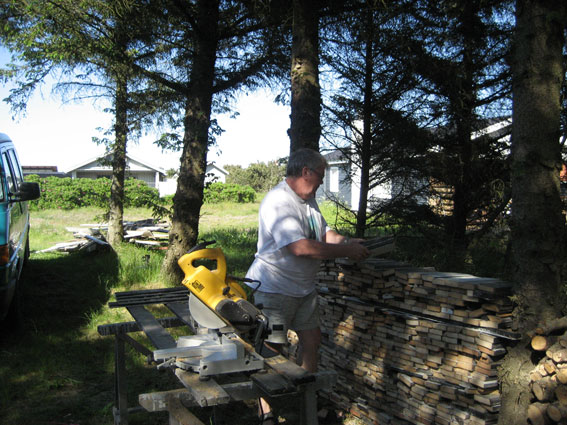 Cut with saw.
Bo.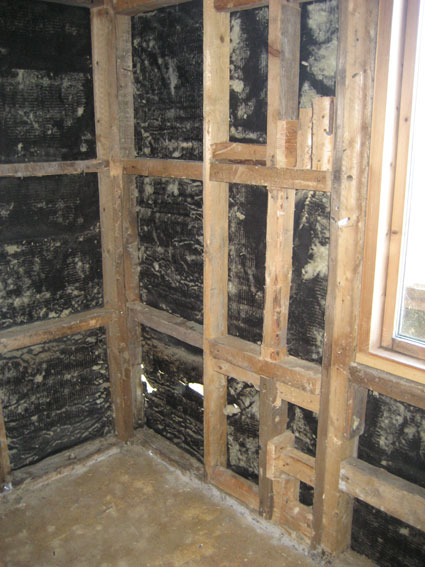 Farmer's life 1.
Farmer's life 2.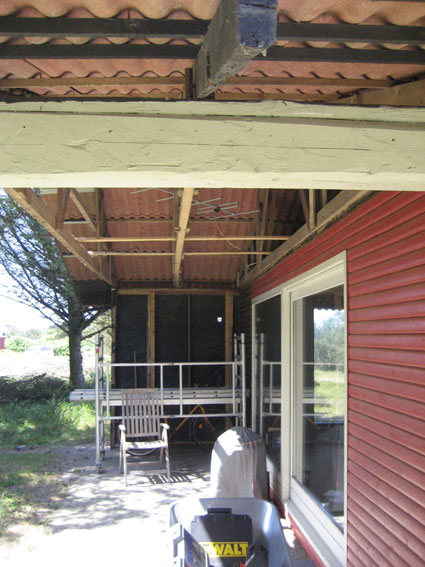 The terrace cleared.
Drive with chainsaws.
Bodil.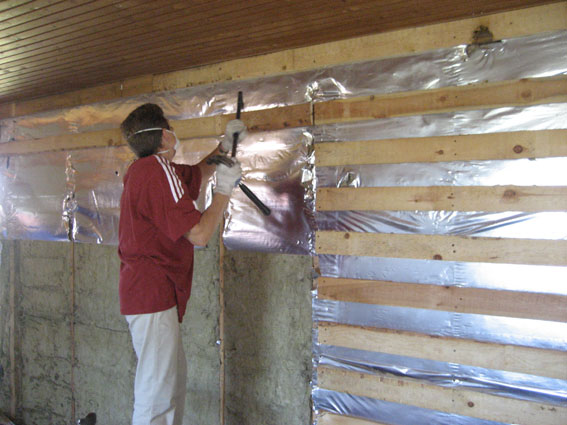 And crowbar.
Bente.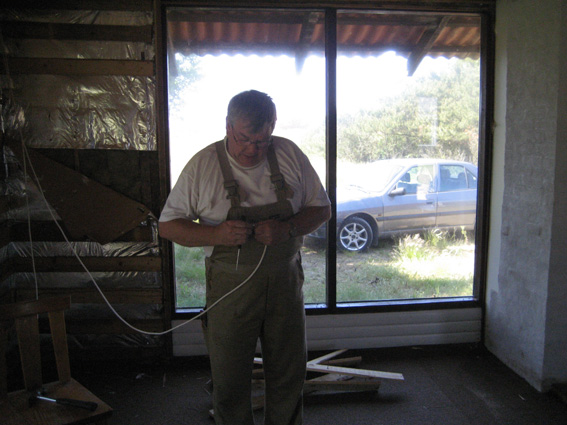 Removing EL installations.
Bo.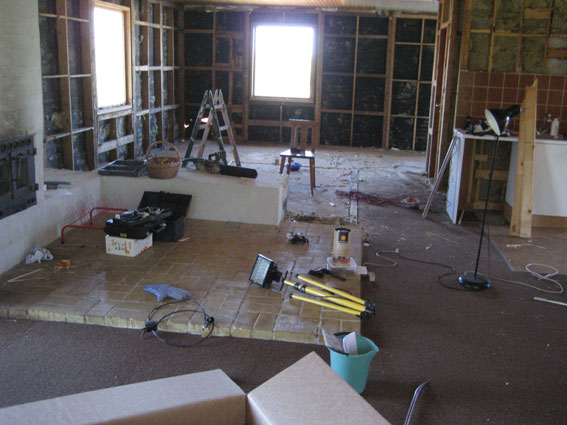 The house cleared.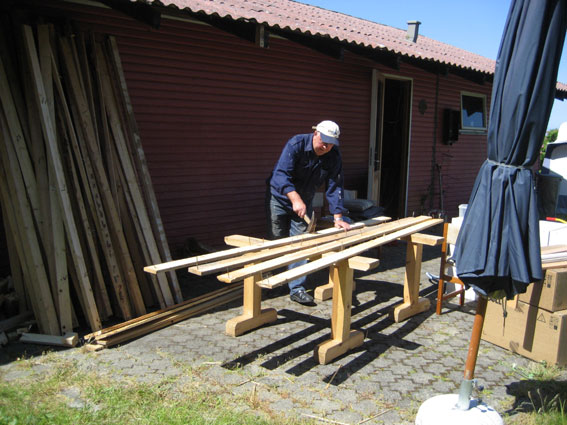 Stitches are pulled out.
Peder.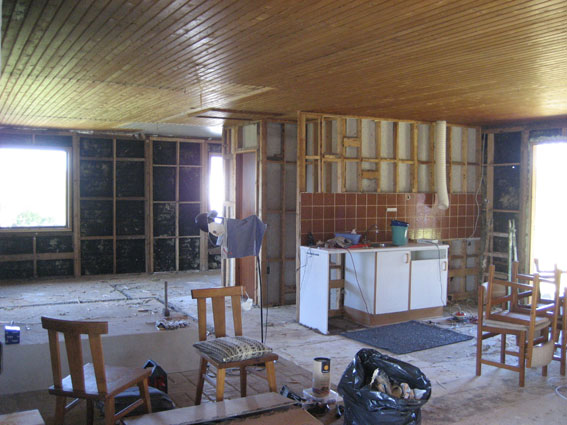 Kitchen and bath are left.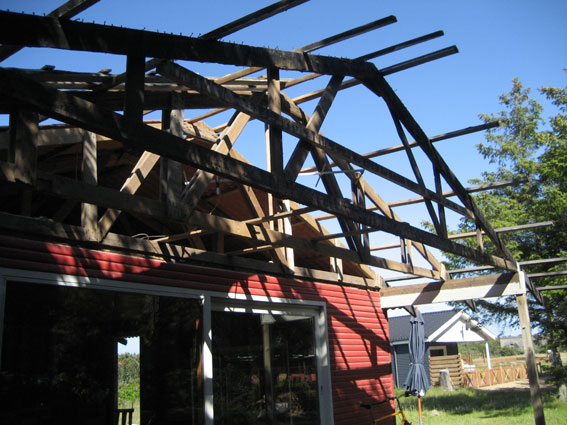 The first 30 plates are down.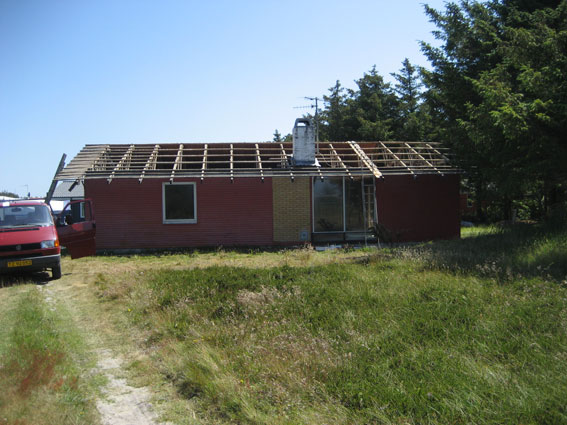 The west side is emty.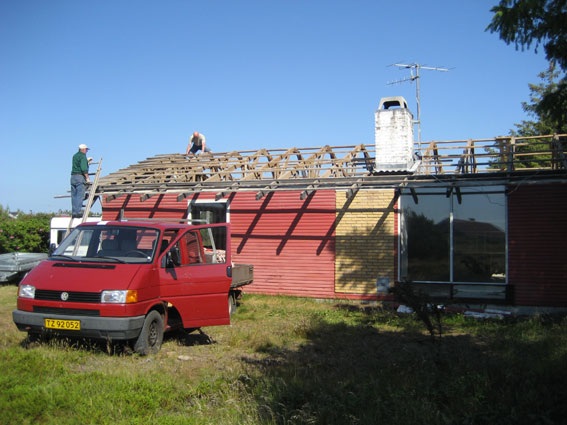 Jan came.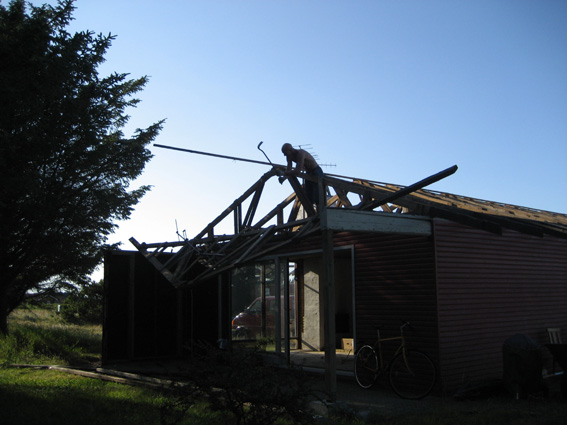 Now it's going fast.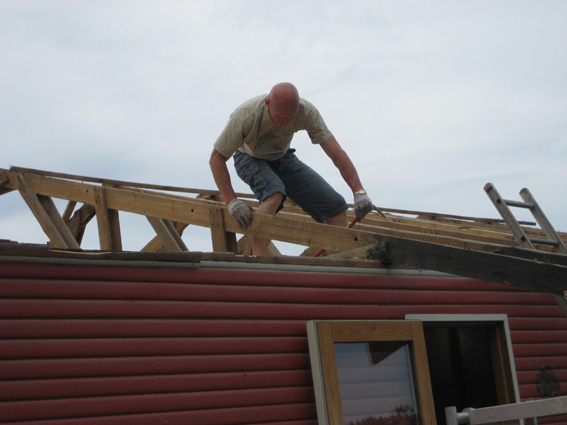 It's nice having a proper crowbar.
Jan.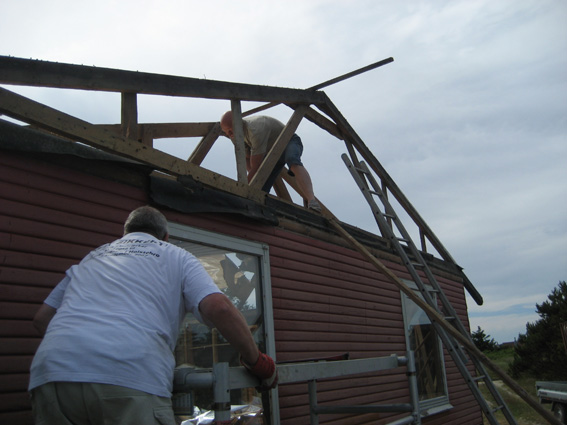 The tongue right in the mouth.
Jan og Bo.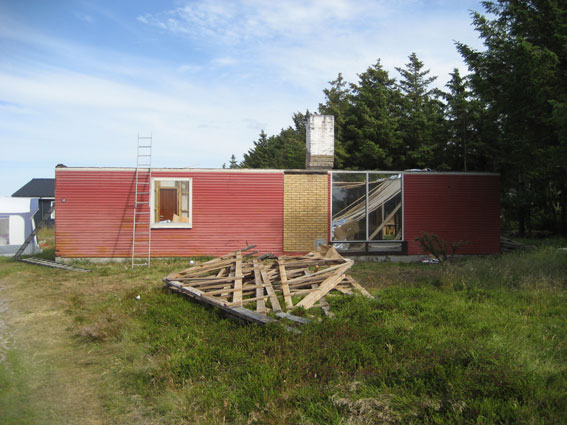 That's how it was.
Big nails.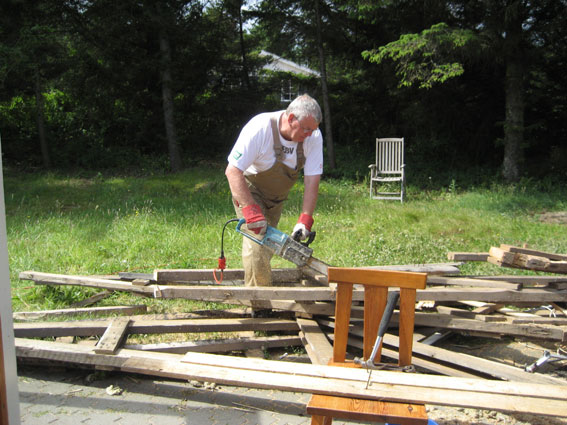 Clearing up.
Bo.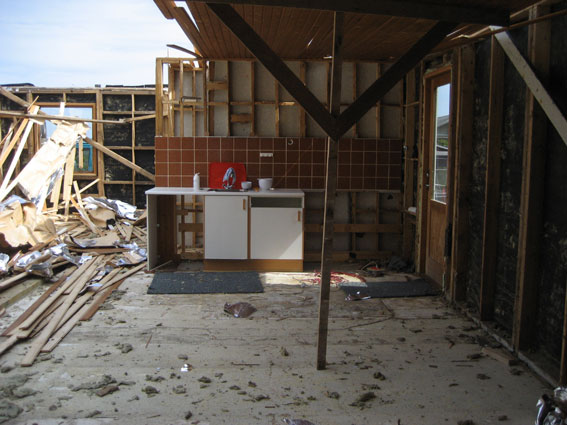 Outside Kitchen.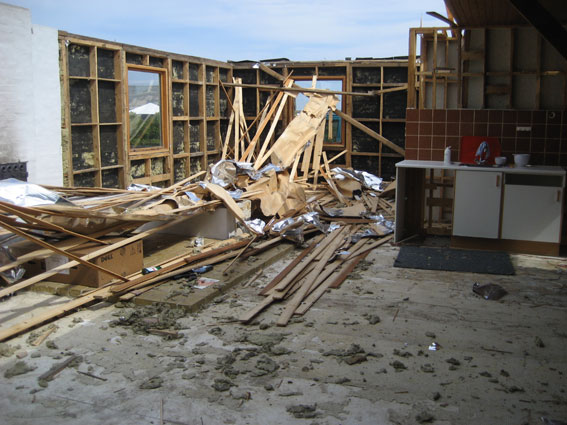 The ceiling is down.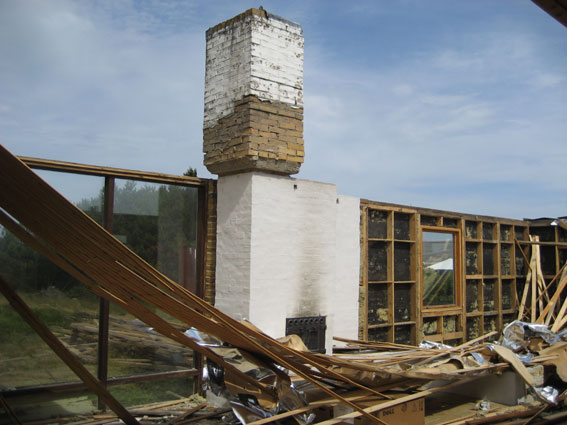 The chimney stands.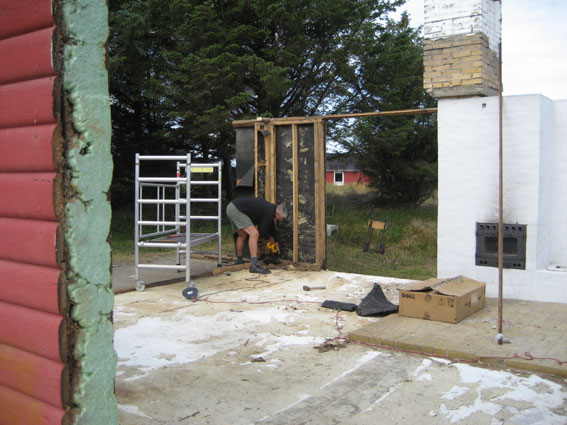 The new bayonet saw is initiated.
Erik.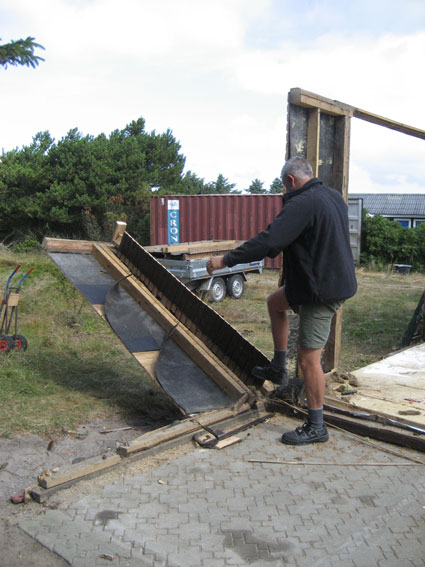 A little leg strength can also be used.
Erik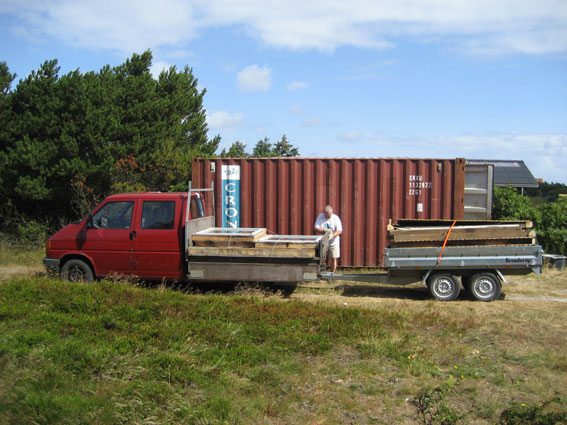 The first read to the landfill.
"Hov hov, it's way too big, it's a maximum of 1.5m. And you're shown to be proficient."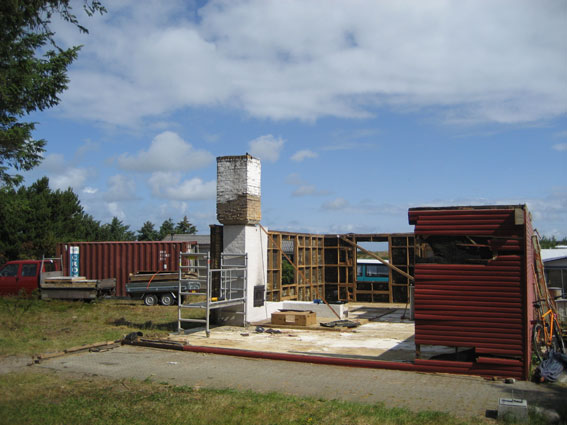 "Point off no return" is thus passed.
Pieces of max 1,5 m. And we do not do business.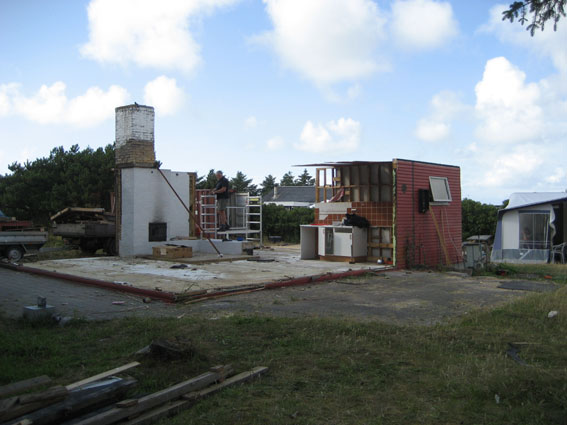 So there's only toilet and outdoor kitchen back.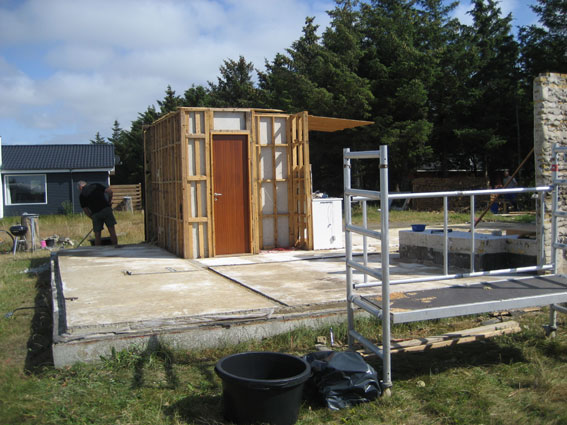 The last removed and there is cleaning.
Erik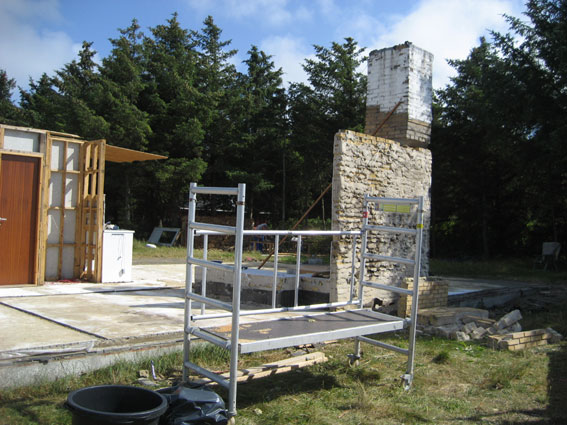 the facade wall crashed by the chimney.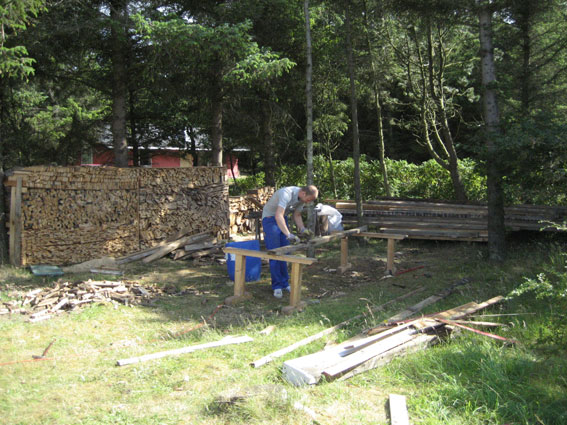 The roof beams are cleaned for nails.
Troels.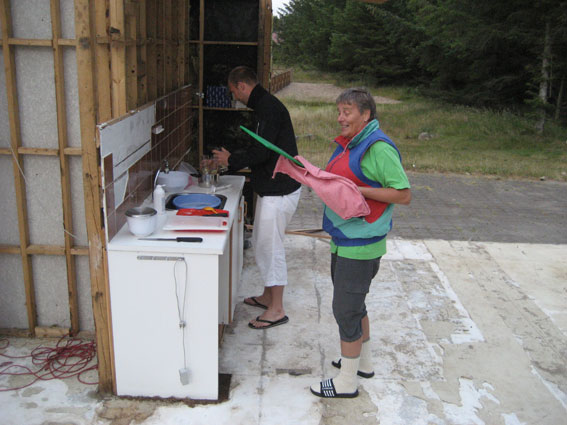 Work in the outdoor kitchen.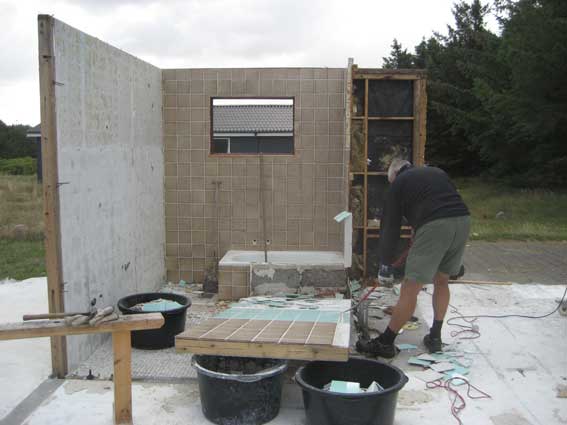 Så røg badeværelsevæggen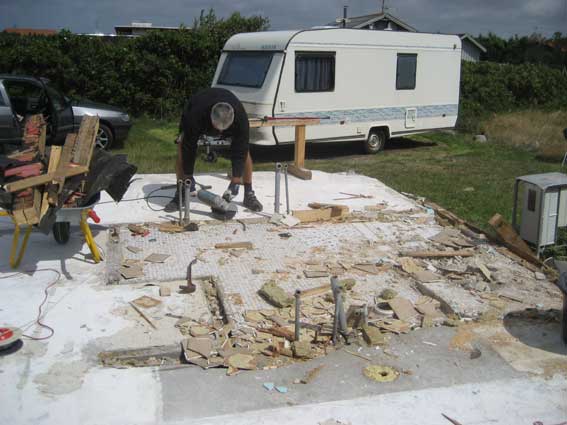 A big angle grinder is a good help.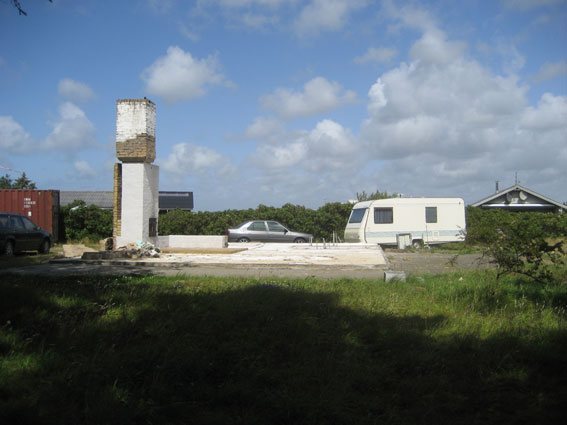 Then there is nothing left.
Is it easy to overthrow?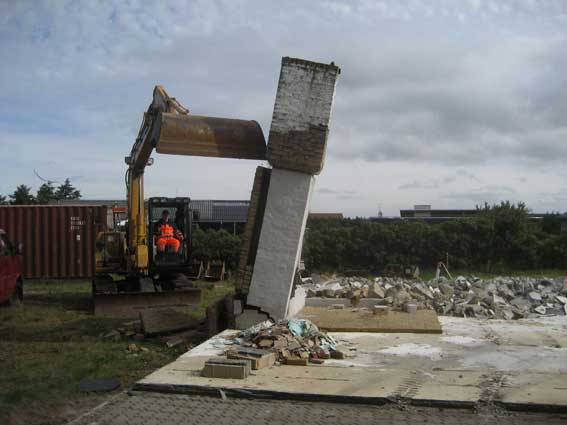 Don't you think that was enough?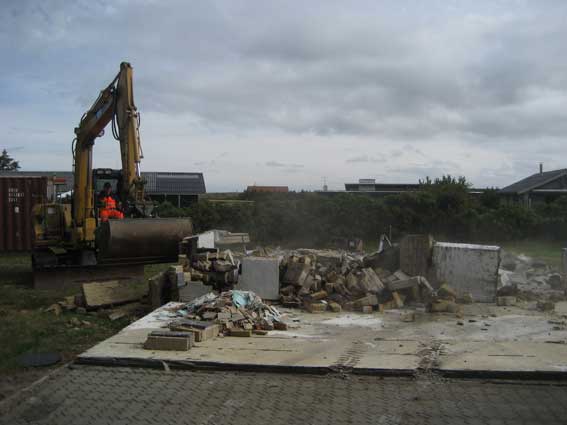 Jow, jow, now it's down.
Back to Bekkasinvej.